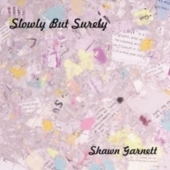 Slowly But Surely - Amazon.com
Slowly But Surely - Amazon.co.jp
Slowly but Surely - cdbaby
Listen(試聴)
Shawn Garnett
曲目リスト
1. This Life
2. Warm Embrace
3. Rock Slow
4. Since You Come Around
5. Waiting
Mellow, feel good music filled with pop melodies and a laid back island vibe.
Genre: Pop: Pop/Rock
Release Date: 2013


Copyright - Shawn Garnett / Shawn Garnett
With Hawaii in his heart, art on his skin, a guitar in hand and a vocal expression all his own, Shawn Garnett's is pure Island Soul: part Reggae, part Urban Folk, and a little Jam wrapped in the melodies of Pop.

Music has been embedded in Shawn's world for years: from singing covers at his uncle's back yard barbeques to playing guitar in a worship band at an Asian church to fronting the Las Vegas Reggae-Rock band One Pin Short.

Those musical experiences combined with his everyman life experiences have molded his voice and his perspective. He knows what it's like to work as a cook in a restaurant and security guard at a hotel. He knows what it's like to find the love of your life and lose a loved one. He understands what it means to have a broken down car with no money in your pocket. He knows because he's lived it all.

Not only music, but Shawn has ventured in Film and TV. He is currently a cast member of the CBS hit show, Hawaii Five-0. He plays Flippa, cousin to the show's regular, Kamekona. Small parts here and there but nonetheless, taking any opportunity that opens for him, humbly and respectively. Aloha.